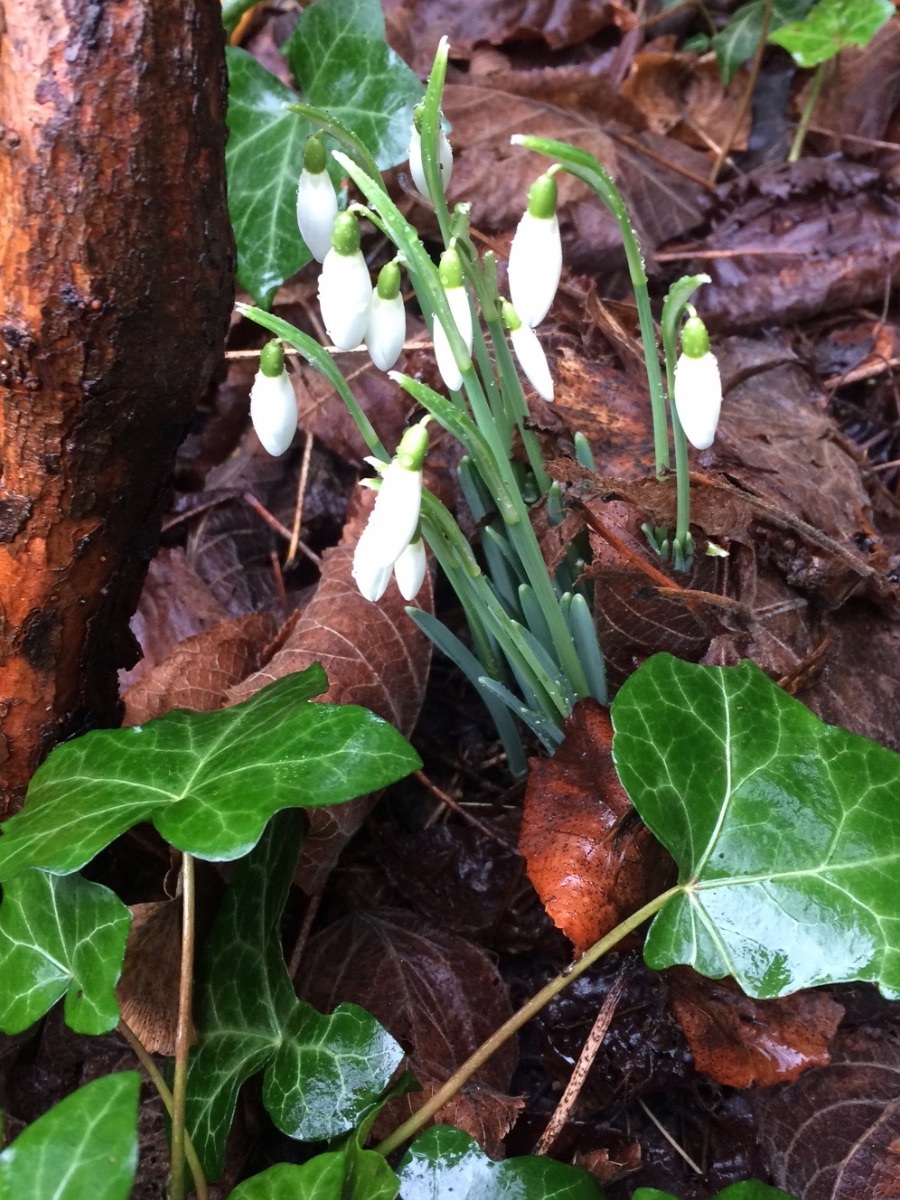 1. Update on our community plot 15
The next stage in the exciting development of this plot is to request planning permission from Haringey. This is now underway. At the same time, we are putting together a draft brief outlining ideas for use of the plot. We've already received some helpful feedback but want to encourage everyone to contribute their ideas. We'll be posting the draft brief on the website soon and inviting comments. Watch this space.
2. Advance notice of help needed to make the site more secure
After the spate of break-ins last year, we've undertaken a detailed inspection of the perimeter fencing, identifying sections that need urgent attention. In some areas the ground needs clearing before new fencing can be erected. We'll be announcing some dates soon for working parties to help with clearing the ground.
3. Free top soil
Sandra von Haselberg of 40a Rosebery Gardens, N88SH is once again offering free topsoil to anyone who'd like to collect it from the front of her house. Her telephone number is 07985 674308, although she says you don't need to phone her before collecting it.

4. Date for your diaries - Plant sale
Our annual plant sale will take place on Sunday 12th May at 2.00pm in front of the trading shed. Please start thinking now about what extra things you can grow to donate to the stalls. Annuals, ornamentals, veg, herbs... all contributions gratefully received. If you need plastic pots for your seedlings please write to info@shepherdshillallotments.co.uk and Annie will provide you with as many as you'd like.
5. Notice from Haringey about 2019 invoicing
Most of you will have received a letter from Haringey's new allotment officer, Emi Mehmet, introducing himself and checking tenants' contact details for invoicing purposes. If you haven't received this letter please get in touch with Emi at allotment.enquiries@haringey.gov.uk

6. Promoting the use of natural pesticides
One of our tenants forwarded this interesting piece about natural pesticides from the organic Riverford farmer Guy Watson. Read it here.
A reminder to look at the website from time to time. We put up future dates and notices there.

Yours
Julie, Annie, Trevor, Julia, Juliet, Gary, Jill, Ian, Lynn (co-opted - Trading Shed Manager) and Nick (co-opted - Treasurer).
The Site Committee January 2019
16:53, 28 Jan 2019 by Website Administrator

Happy New Year.
Important info. about the Trading Shed.
But first..... are you missing the chairs in the photo below?
Nadia on plot 37 said that towards the end of December the partying intruders yet again visited her plot and left these chairs- probably 'borrowed' from some other plot. If they are yours do get in touch via info@shepherdshillallotments.co.uk


Trading Shed News
Welcome to probationers and new tenants who have arrived on the site over the last few months, and who might not have made their first visit to the Trading Shed yet. We are still on reduced Winter opening hours, that will change soon, see below. The Trading Shed sells a range of gardening essentials for allotment gardeners, at competitive prices, and right on your door step. It is run by a group of over 20 volunteers and proceeds from sales support site activities.
Trading Shed Annual Subscription
There is a £2.00 annual subscription to use the Trading Shed, due in January; this money goes towards running and maintenance costs. The subscription was formally agreed at the site association AGM in November 2018. From this year, we will be recording subscription payments against plot numbers, so make a note of your plot number before you come in if you are unsure (and maybe check the plot number is still clearly displayed on your plot).
Potato Sunday is February 17th, 11.00 - 13.00 in the Trading Shed at the Montenotte Road end of the site.
Seed potatoes ordered last year will be ready for collection and a range of seed potatoes available to buy.
Onion sets, shallots and the new seed order will also be in stock.
Refreshments also available.
Manure Orders now being taken.
£3.60 per 40L bag
This is stable manure blended with spent mushroom compost, well-rotted and suitable for immediate use when planting and as a soil improver.
Order in the Trading Shed (where you also pay) or via email to; shtradingshed@gmail.com
Last orders (for this delivery) is Sunday 3rd March
If ordered via email, please pay in the Trading Shed by 3rd March
Delivery will be later in March, ready for the coming growing season
Trading Shed Opening Hours
6th, 20th January, 3rd February 11.00-12.00
Weekly opening hours, 11.00 to 13.00 commence 17th February.
Bespoke orders
To order specific items such as specialist composts, codling moth/plum moth/leek moth pheromone traps, posts, grit and tools, email shtradingshed@gmail.com for details and prices.
See the Trading Shed page on the site website for regular updates https://www.shepherdshillallotments.co.uk/trading-shed/

A reminder to look at the website from time to time. We put up future dates and notices there.
Yours
Julie, Annie, Trevor, Julia, Lynn, Juliet, Gary, Jill and Ian
The Site Committee January 2019
16:16, 06 Jan 2019 by Website Administrator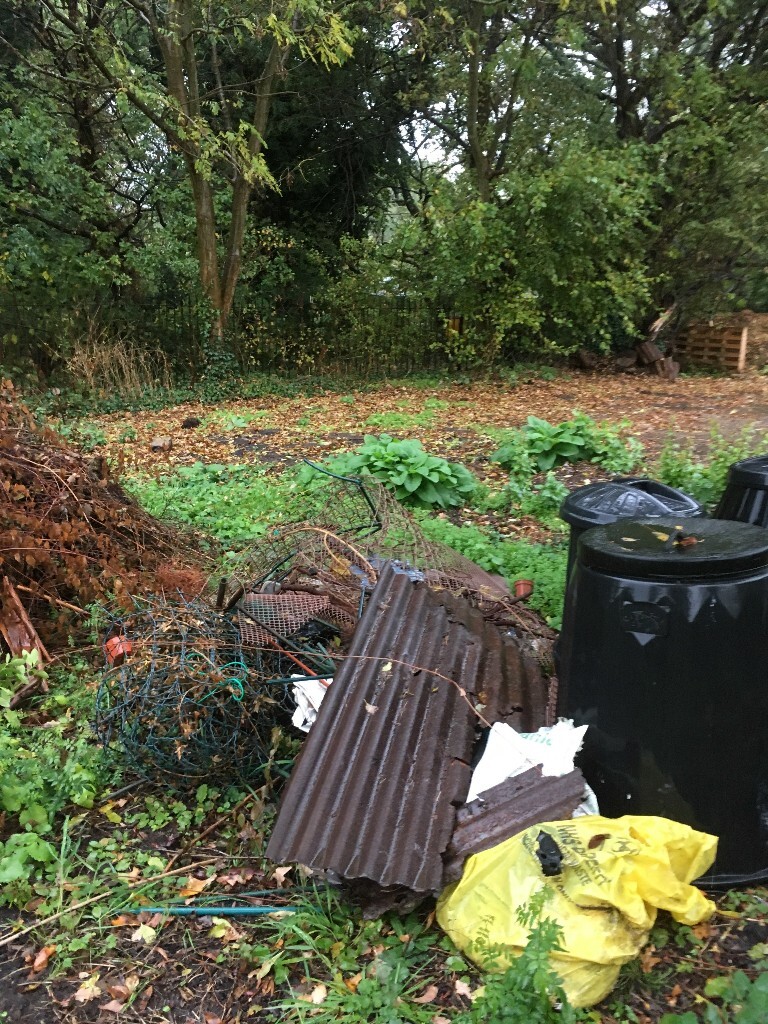 Dear Plot Holders
1) The Ugly Some thoughtless people have dumped their rubbish on plot 15. If anyone can identify the culprit(s) from the 'evidence' (see above), please do contact info@shepherdshillallotments.co.uk
In the meantime a more community minded person will have to make some journeys to the Haringey recycling centre. Dumping is NOT ON. We ant to make that clear.
2) The Bad
Unfortunately 'intruders partying on plots' has continued, much to the distress of a number of tenants. More broken greenhouse panes and this time some vomit too.
IN THE MEANTIME it is becoming clear that we will only get a response from the police if all those whose plots have been invaded and/or damaged by the intruders report the incidences to the police via crouchend.snt@met.police.uk
PLEASE EMAIL THEM.
NB probably as a result of intruders, 'a new hammer' has been found on plot 54a. Is it yours?
3) The Good
Offer of a shed.
One of our tenants is offering to anyone who'd like it, a garden shed. If interested please contact Andy Tims on 07715 698507 or 02083480512 or email him andy.tims21@gmail.com

4) December deadline
A reminder that if you dont want to be invoiced for the whole of 2019 because you have decided to give up your allotment you must have informed the Council by 1st Dec. 2018

AGM
We'll send you a link to the AGM papers this week. In the meantime anyone who would like to stand for the committee must pick up a nomination form from the shed on Sunday or download one from the website. Once completed it must be returned to the committee via info@shepherdshillallotment.co.uk by 7pm on 12th November, or handed in to the shed on the preceding Sunday.
Yours
Julie, Annie, Trevor, Julia, Lynn, Juliet, Gary, Esther and Ian
The Site Committee November 2018
16:11, 06 Nov 2018 by Website Administrator

Archive
Use the calendar or list of months to view entries made on those dates.
| S | M | T | W | T | F | S |
| --- | --- | --- | --- | --- | --- | --- |
| | | | | | 1 | 2 |
| 3 | 4 | 5 | 6 | 7 | 8 | 9 |
| 10 | 11 | 12 | 13 | 14 | 15 | 16 |
| 17 | 18 | 19 | 20 | 21 | 22 | 23 |
| 24 | 25 | 26 | 27 | 28 | | |