The Council carry out inspections of the site usually twice a year and the first this year will be in April 2018. They are making sure that everyone is using their allotment productively and failure to do so could result in a non-compliance notice. There are many things that can result in a non-compliance notice being issued, e.g. not having 75% of your plot under cultivation, unsightly rubbish, not maintaining the paths around your allotment, over hanging trees, no plot number visible. It would be great if we could have an inspection where we ended up with no NCN's but that means that everyone needs to work hard over the next two months.
If you are at all worried your plot will not pass muster or if you have a specific reason why your plot can't be worked at the moment – a broken ankle, a new baby etc. please email info@shepherdshillallotments.co.uk and one of the committee will respond. We can alert the Council of the circumstances.
Finally, don't get caught on failure to display a plot number – the trading shed has some paint etc. so you can pop in and solve the problem on a Sunday.
10:47, 08 Feb 2018 by Website Administrator

Most of the new committee spent a wet Saturday morning looking round the whole of the site. It was very heartening. Despite gloomy time of year, we could see that most people are working hard to keep their allotment looking good and are getting ready for the new season.
Unfortunately, there is always a small number of less thoughtful people who have dumped plant material at the side of paths and around the perimeter of the site. If you have material that you cannot use on your plot, then it is your responsibility to remove it from the site. Dumping of plant, and other, material anywhere on the site is a contravention of the tenancy agreement and can incur an NCN ( non-compliance notice)
In some cases, we saw dumped material with lots of topsoil attached which is a waste of a valuable resource from the plot – top soil is very productive. Search the web or ask another plot holder about how to deal with heavy grass and weeds. And if you see someone dumping just remind them that it is not on. The beauty and tidiness of the Site is the responsibility of every one of us.
10:45, 08 Feb 2018 by Website Administrator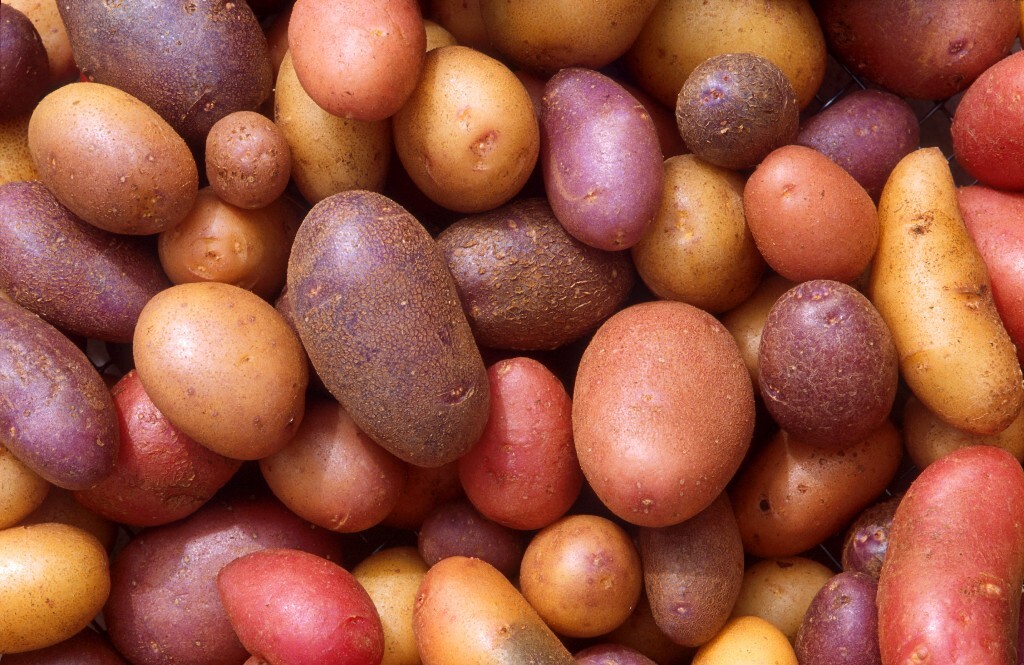 Dear Plot Holders

1) 'The annual 'Trading Shed Potato Day' this year is Sunday 18th February, 11.00-1.00pm.
Call by for a hot drink, collect the seed potatoes you ordered in the autumn, choose your favourites from the loose potatoes on offer. Onion sets, shallots and garlic for spring planting will also be on sale.
A bagged manure delivery is being planned for March, details will follow soon on how to order.
The Trading shed is open for sales on 21st Jan and 4th Feb from 11-12 and from 18th Feb it will be open every Sunday from 11-1

2) Gary is organising another Bodpaving session.
Please come along and help- even if just for a couple of hours. It's great fun and the results are really rewarding.The Site is hugely improved by it all as you'll have seen.
The next bodpaving session is 10 am on Saturday 20th January when Gary will meet you at the Wood Vale Gate entrance.

3) Have you treasurer skills?
The committee is looking is co-opt someone, from our list of tenants, as treasurer to the Shepherds Hill Site Association. The Treasurer will keep a proper account of the finances, report to the committee and produce an annual statement of accounts for the AGM. Please email if interested.

4) Compost Delivery
There is due to be a compost delivery on Friday 12th January at the Montenotte end of the Site.
PLEASE NO PARKING at the end of the Site after Thursday evening and until the compost is cleared.
Please come along and help yourselves from 10 am on. But we're asking you to restrict your barrow loads to 10 in the first 24 hours to allow those who have to work on a Friday a better chance of getting some. From midday on Saturday you can take as much as you like. Its FREE of course.

5) Don't forget to look at the website from time to time. We put up future dates and notices there.

Yours
Julie, Annie, Trevor, Julia, Lynn, Juliet, Gary, Esther
The Site Committee December 2018
16:12, 08 Jan 2018 by Website Administrator

Archive
Use the calendar or list of months to view entries made on those dates.
| S | M | T | W | T | F | S |
| --- | --- | --- | --- | --- | --- | --- |
| 1 | 2 | 3 | 4 | 5 | 6 | 7 |
| 8 | 9 | 10 | 11 | 12 | 13 | 14 |
| 15 | 16 | 17 | 18 | 19 | 20 | 21 |
| 22 | 23 | 24 | 25 | 26 | 27 | 28 |
| 29 | 30 | 31 | | | | |