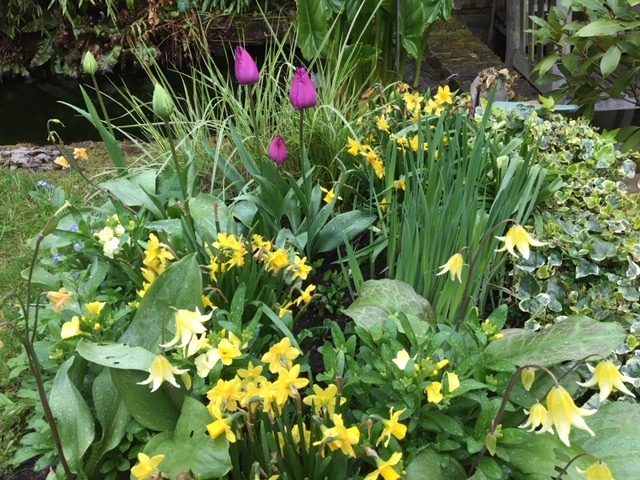 Help needed

Our next site maintenance working party is this Sunday, 14th April at 11.00am. We will be clearing sections of the perimeter behind plots 87A and 90 in preparation for new fencing, which is urgently needed to improve security of the site. Please come along, with clippers, gloves, etc. Meet at the Trading Shed. All help welcomed.

Get involved with developing our new community plot 15

Come along on Sunday 28th April 11.00am to an ideas gathering session for the development of Plot 15. Contribute your ideas on the landscaping of the plot, and help with a bit of light weeding and making the most of the plants that are now growing there.

Annual Plant Sale

Our ever popular annual plant sale will take place on Sunday 12th May at 2pm. Put the date in your diary now! More details about the day and how you can help to follow soon.

Summer outing

Our summer outing to Great Dixter has proved very popular and all tickets are now SOLD OUT. You can add your name to the waiting list in the Trading Shed.

A message from Highgate Horticultural Society

Highgate Horticultural Society is celebrating its 160th Anniversary this year. The dates of our three shows for 2019 are Spring 13th April, Summer 13th July and Autumn 7th September, all held in the lovely setting of the URC Pond Square Chapel. We are keen to encourage more members to exhibit at our shows so if you are interested we would like to invite Shepherd Hill Allotment holders to have a taste of exhibiting (and maybe catching the bug!) without having to join the Society for their first show.

Please come and join us this Saturday 13 April 2.00 - 5.00 and have a look and enjoy the displays. We'll have tea and delicious cakes, a raffle, produce stall and plants for sale and an auction.

More information on the categories for our shows and how to enter are on our website www.highgatehorticulturalsociety.org.uk
or you can email or call our Secretary info@highgatehorticulturalsociety.org.uk or 020 7263 6831. Even if you don't exhibit, you could join the HHS – information is on the website and there are leaflets in the Trading Shed.

Yours
Julie, Annie, Trevor, Julia, Juliet, Gary, Jill, Ian, Lynn (co-opted - Trading Shed Manager) and Nick (co-opted - Treasurer).
The Site Committee, April 2019
15:07, 09 Apr 2019 by Website Administrator

TRADING SHED NEWS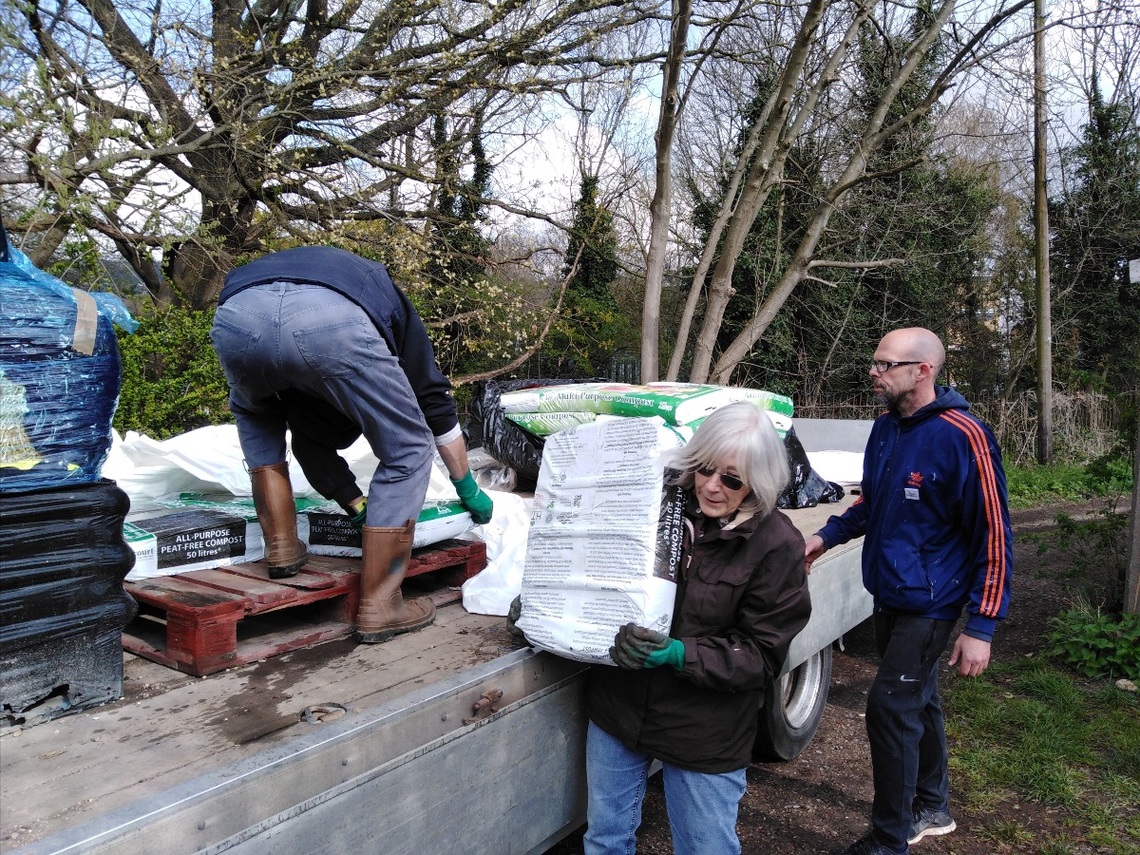 3.5 tons of new stock was delivered this week in preparation for the busiest months on the allotment. All now for sale in the Trading Shed, Sundays 11.00-13.00. This delivery included;
manure (well-rotted for immediate use)
grow-bags
straw bales (sold whole or quartered)
composts (including peat free)
canes
fertilisers (including organic approved)
trugs
twine
ground cover & ground cover pegs
gloves
green manures
netting
seeds
slug control (organic approved)
liquid seaweed feed
Many thanks as always to the volunteers who unload deliveries. If you would also like to be contacted about helping with deliveries, please email, shtradingshed@gmail.com
An added bonus is that you can shop in the Trading Shed on the morning of the delivery.
Deliveries are usually Wednesday or Thursday morning; next delivery expected early May.
18:39, 03 Apr 2019 by Website Administrator

Summer Outing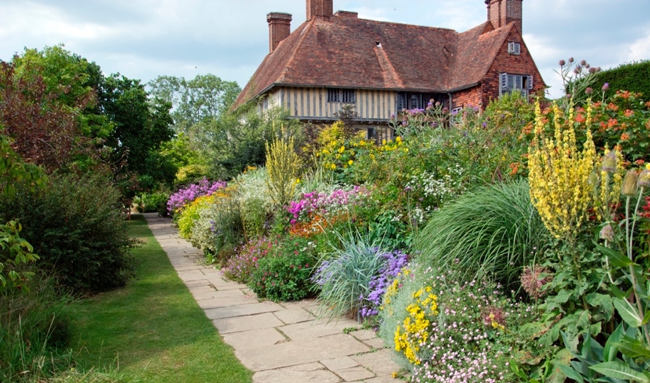 Shepherd's Hill and Ally Pally Allotments Summer Outing

Great Dixter House & Garden, East Sussex.

Sunday 30th June 2019

Tickets are £31.00 each and will be on sale at your Trading Shed from Sunday 7th April.

The ticket price includes entry into the House from 2.00pm.

The coach departs Crouch End Broadway 9.30am from the bus stop by the Town Hall Green. The journey is likely to take between 2 and 2.5 hours each way.

Due to limited parking, when we arrive at Great Dixter the coach will drop us off about a ten-minute walk from the entrance. The coach will depart from the Great Dixter car park around 4pm (exact time to be confirmed on the day).

The catering facilities at Great Dixter are limited; there is an open sided loggia that provides some shelter and serves drinks, sandwiches and snacks but no hot food. Picnics may be eaten on the grassy car parks where there are picnic tables.

Follow the link for more information.

https://www.greatdixter.co.uk/
18:34, 24 Mar 2019 by Website Administrator

Archive
Use the calendar or list of months to view entries made on those dates.
| S | M | T | W | T | F | S |
| --- | --- | --- | --- | --- | --- | --- |
| | 1 | 2 | 3 | 4 | 5 | 6 |
| 7 | 8 | 9 | 10 | 11 | 12 | 13 |
| 14 | 15 | 16 | 17 | 18 | 19 | 20 |
| 21 | 22 | 23 | 24 | 25 | 26 | 27 |
| 28 | 29 | 30 | | | | |